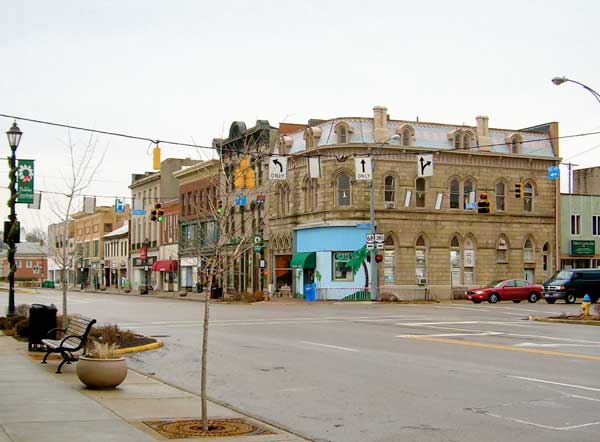 We're Proud to Service Xenia, OH
Our team at Greater Dayton Furnace & Air Conditioning is proud to serve the homeowners of Xenia, among neighboring Dayton communities, with the absolute highest level of customer service possible at the most competitive and affordable prices in the market.
Yet it doesn't end there! We offer every kind of HVAC service imaginable, from A to Z, all of which come at competitive, affordable, prices our competitors find hard to beat. And we are happy to extend these services to all the residents of Xenia, OH. Check out our special online deals and financing options.
If you're looking for expert-level Heating, Cooling & Indoor Air Quality products, and services in Xenia, OH from a trusted professional, look no further than your friends at Greater Dayton Furnace & Air Conditioning! From A/C repair to furnace maintenance to heating pump installation, humidifier installation, diagnostic service calls – we've got you covered. Give us a call or schedule online now to schedule HVAC services in Xenia!
Above all else, your satisfaction is guaranteed!
Getting to Know Xenia, OH
Because the name is the Greek word for "hospitality," Xenia — the county seat in Greene County — is also known as the "City of Hospitality." This beautiful city in the Miami Valley has a population of nearly 27,000 people. It is 15 miles from Dayton; it is also considered the "bicycle capital of the midwest;" it's motto is "Vivid History, Vibrant Future." Founded in 1803, which is the same year Ohio was brought into the union of states. Throughout its history, Xenia has had many sever storms, including a devastating 1974 tornado that was an F5 that killed 34 people, injured 1,150 more and destroyed almost half the city's buildings leaving 10,000 homeless. The story made international headlines and resulted in the local newspaper winning a Pulitzer Prize for spot news reporting the following year. Numerous famous athletes, comedians, politicians, actors, musicians, writers and activists came from Xenia, which was also the birthplace of Shawnee War Chief Tecumseh, prior to western civilization taking hold of the area.
Choose Us for HVAC Services in Xenia, OH!
Our trucks stay fully stocked, outfitted with all sorts of cutting-edge, high quality, HVAC equipment, parts, and tools. This includes a wide range of furnace filters, HEPA filters, A/C filters, and all sorts of other parts. We stay up-to-date with the latest technology in thermostats, including smart thermostats and programmable thermostats, which cost less than you'd think and yet pay for themselves quickly with the added convenience and energy savings. We also fix AC fans and AC compressors, in addition to recharging AC refrigerant levels when necessary. This, we should mention, should only be performed by a professional as air conditioning refrigerant is hazardous. We also service electric furnaces, gas furnaces, heat pumps, and every other type of heater.
Finally, if you're looking to improve your home's Indoor Air Quality, we also offer a whole line of products that include humidifiers, dehumidifiers, air purifiers, UV lights, and special air filters. This is in addition to the air duct cleaning service we provide, for those residents who suspect their ductwork might need a professional hand.
So if you're googling "Why is my furnace not working?" or "who's the best HVAC contractor in Dayton, OH" or any other question related to anything HVAC, we have the answers and we would be happy to send a friendly technician over to get your system back to its best.
Greater Dayton Furnace & Air Conditioning Reviews in Xenia, OH