Cooling System Repair, Maintenance & Installation in Greater Dayton, OH
As the weather becomes hot and humid here in the Miami Valley, local residents want to know their home cooling systems are good-to-go for Ohio's hot and muggy summer months ahead. Whether your home's air conditioning equipment needs repaired or if it merely needs maintenance, we at Greater Dayton Furnace & Air Conditioning are happy to offer all of the expert A/C service, repair, and installation you could possibly need at fair prices with fast and easy financing options and online deals.
We are experts in A/C maintenance, A/C Repair, and A/C Replacement and Installation. Our friendly technicians are highly professional, highly-skilled employees of our growing company, men and women who work hard to wear our uniform. Schedule services with our expert cooling technicians at Greater Dayton Furnace & Air Conditioning!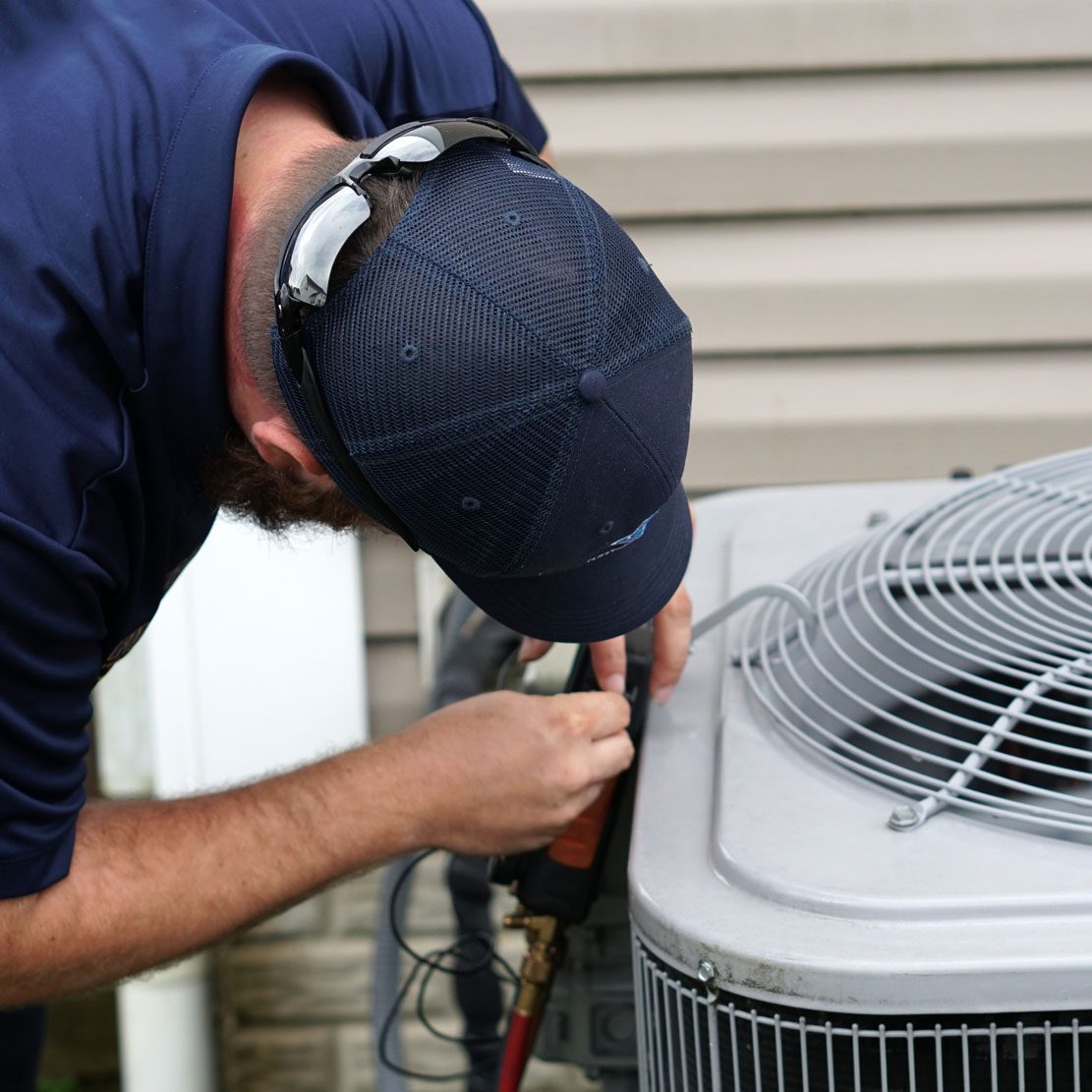 Cooling & AC Repair in Greater Dayton, OH
If your air conditioner is on the fritz or it quits working, simply call us at any time (night or day, weekend or holiday) and one of our friendly air conditioner repair experts will be there right away to assess the problem and offer a long-term solution that's affordable.
We repair all types of air conditioning equipment, all makes all models and all brands. Using the latest tools, technology and diagnostic equipment, our service fans show up stocked and loaded ready to handle anything. Whether your A/C is making strange noises, blowing warm air, emitting strange smells, short cycling, or something else — don't delay giving our friendly customer support center a call right away.
Cooling & AC Maintenance Services in Greater Dayton, Ohio & Surrounding Areas
Because our phone lines are staffed around the clock with people who care about our customers, we are always ready to provide emergency AC repairs, regardless of whether it's day or night, or during a weekend or even on a holiday.
Notwithstanding, however, for your own home comfort, well-being and budget — it would be a disservice if we failed to mention that we would rather you never have to deal with these kinds of headaches in the first place, especially when it's hot outside and your only refuge from the heat is inside!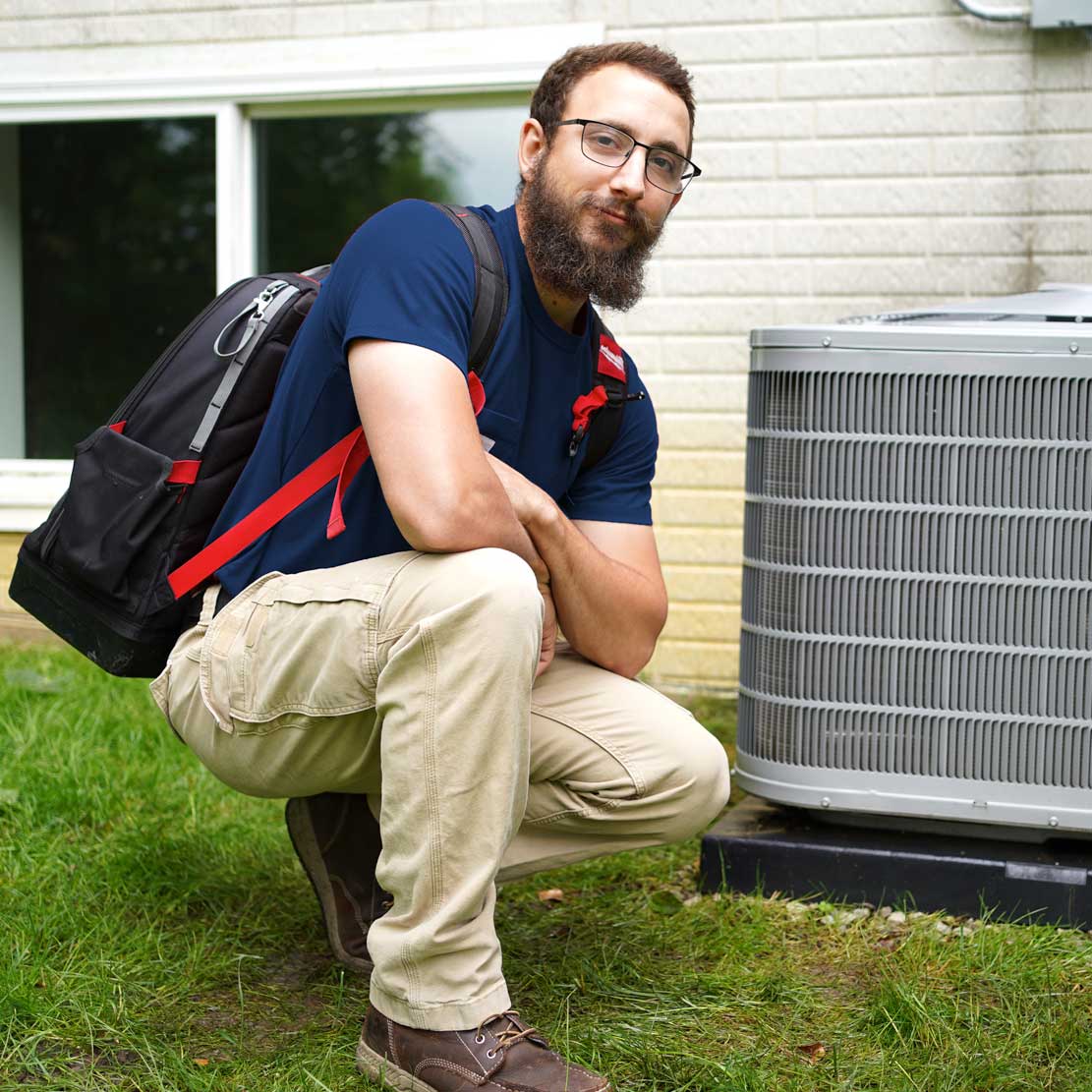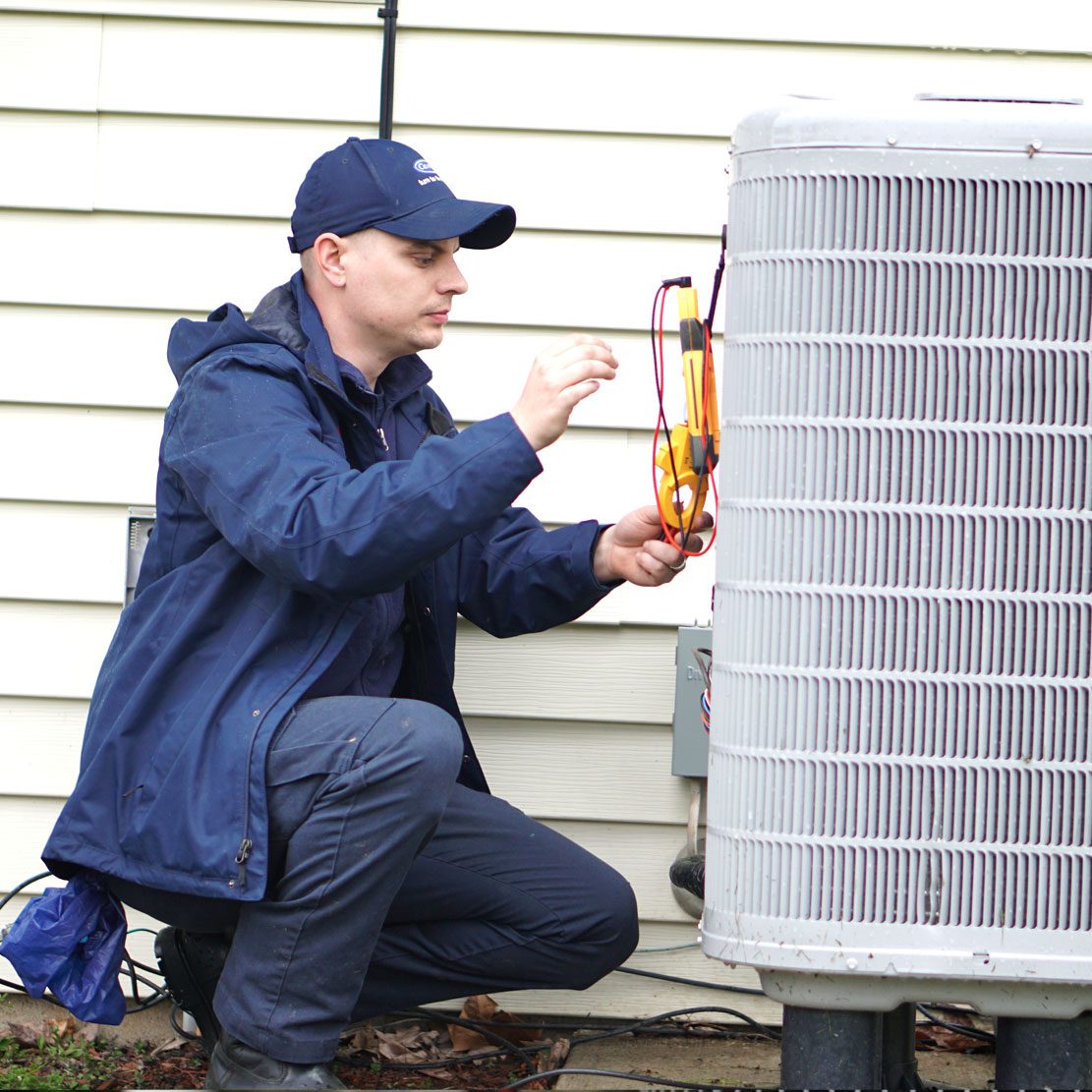 Cooling & AC Installation Services in Greater Dayton, OH
Are you thinking about replacing your current A/C, or having a new home cooling system installed? With so much information out there these days on the internet, and so many HVAC companies making different offers at different prices, it's easy to get lost in it all.
Nevertheless, with almost a half of a century of experience as a family-owned company that is customer-driven and local, we must emphasize that this is very inadvisable when it comes to something as complex and expensive as installing a home cooling system, or any HVAC system for that matter. Not only is installing a new AC system dangerous.
We Service All HVAC Brands
If it's an HVAC system, we can service it! Some of the name brands you might have on your HVAC equipment include big names like: Carrier, Amana, American Standard, Bryant, Armstrong, Goodman, Coleman, Comfort-Aire, Frigidaire, Kelvinator, LG, Lennox, Maytag, Mitsubishi, Rudd, Rheem, Tempstar, Trane, York and Westinghouse. With all the brands we carry and install, the HVAC equipment manufacturers extend a 10-year warranty on all the parts and equipment that go with their home HVAC equipment.
HVAC FINANCING
Buy Today, Pay Over Time with HVAC Financing
Are you trying to replace a furnace, A/C unit, or residential HVAC system and need help with home comfort system finance options or credit options to cover the cost of installation, HVAC replacement or repairs? See our amazing HVAC finance programs and credit options we have available below! We've partnered up with several financial institutions to help our customers keep their homes comfortable year-round.
With our credit options, you can enjoy optimal comfort in your home now by making affordable monthly payments, regular installments, until the equipment is paid off over time. By utilizing a multitude of lenders and financial institutions, our HVAC finance options here are second to none.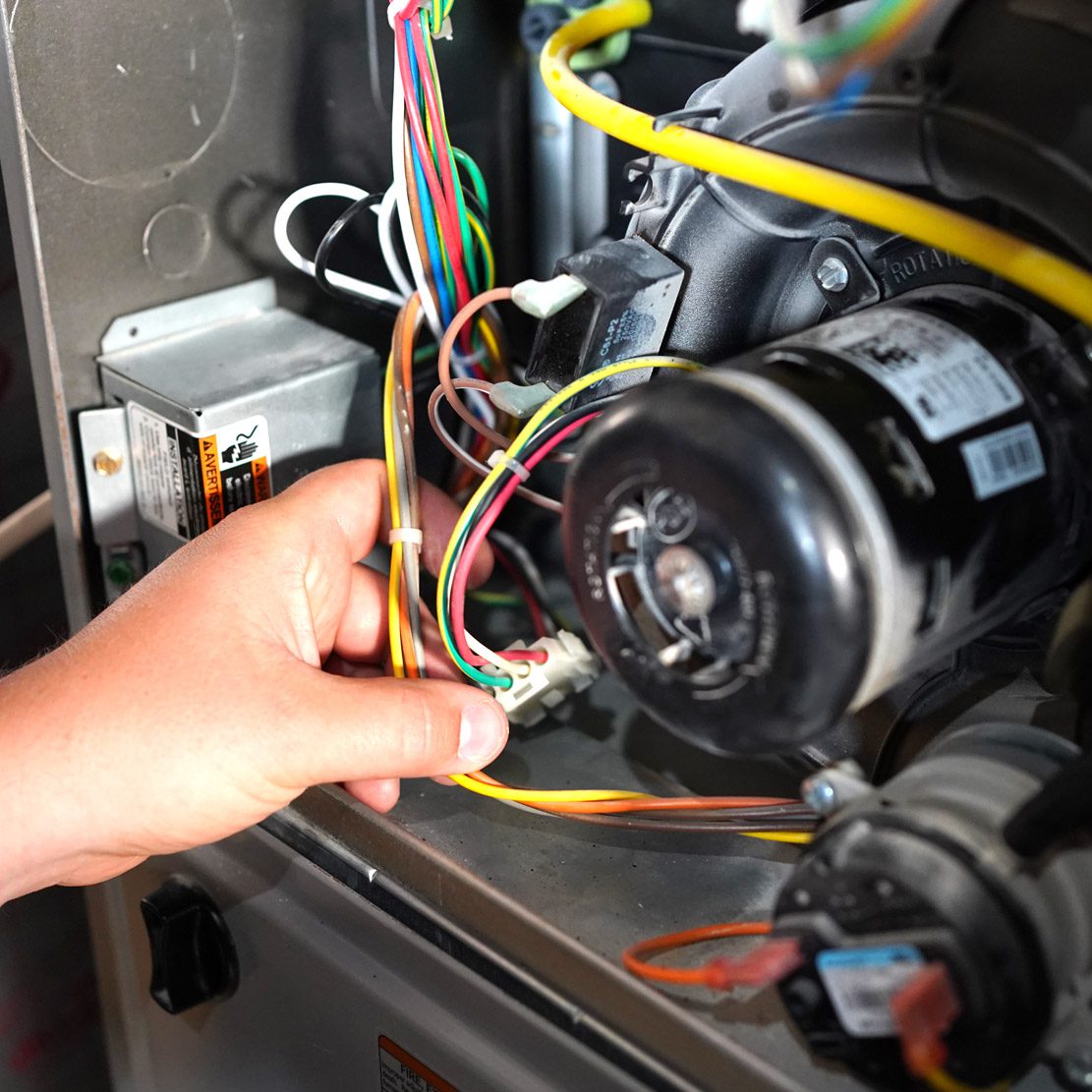 Common Cooling & Air Conditioning Questions & Answers
What is considered an HVAC emergency?
At Greater Dayton Furnace & Air Conditioning, we not only care about your comfort but we also care about your health and safety as well. While you can always count on us for fast HVAC repair services any time, emergency calls are always our highest priority.
With extreme weather conditions and unexpected HVAC breakdowns, it's important to know when you have an emergency on your hands. Whether it be a sudden A/C loss during the hottest days of summer or no heat in winter for those who are especially vulnerable such as elderly people or children; leaking boilers, pipe bursts and gas leaks can all classify as emergencies that require attention right away. When this happens reach out to us – our priority is understanding each individual situation quickly so we provide information on how stay safe while waiting for help arrive!
What are the different types of air conditioners available?
Homeowners can choose from several different types of cooling systems when they choose Greater Dayton Furnace & Air Conditioning.
If you're looking to beat the summer heat, our air conditioning systems have something for everyone. From standard central ACs with an indoor and outdoor unit connected to a home's heating equipment, to ductless mini-splits that connect one outside compressor directly into each room of your house; all the way up to zoned cooling solutions perfect for targeting specific areas in need of relief – we've got it! And if none fit exactly what you were hoping or expecting? Don't worry: We also offer top-of-the line heat pump alternatives too.
How does my AC system work?
When summer temperatures soar, air conditioning is a must. But how does it work? The moment the thermostat registers that your space has become too warm for comfort, an A/C cycle kicks in – drawing hot air into the unit over evaporator coils containing refrigerants which absorb heat from within and extract moisture at its core. This cooled-down refrigerant then moves back to where it started to repeat this entire process until your home or office reaches precisely what you desire when adjusting the temperature dial!
Why Choose Greater Dayton Furnace & Air Conditioning in Dayton, Ohio & Surrounding Areas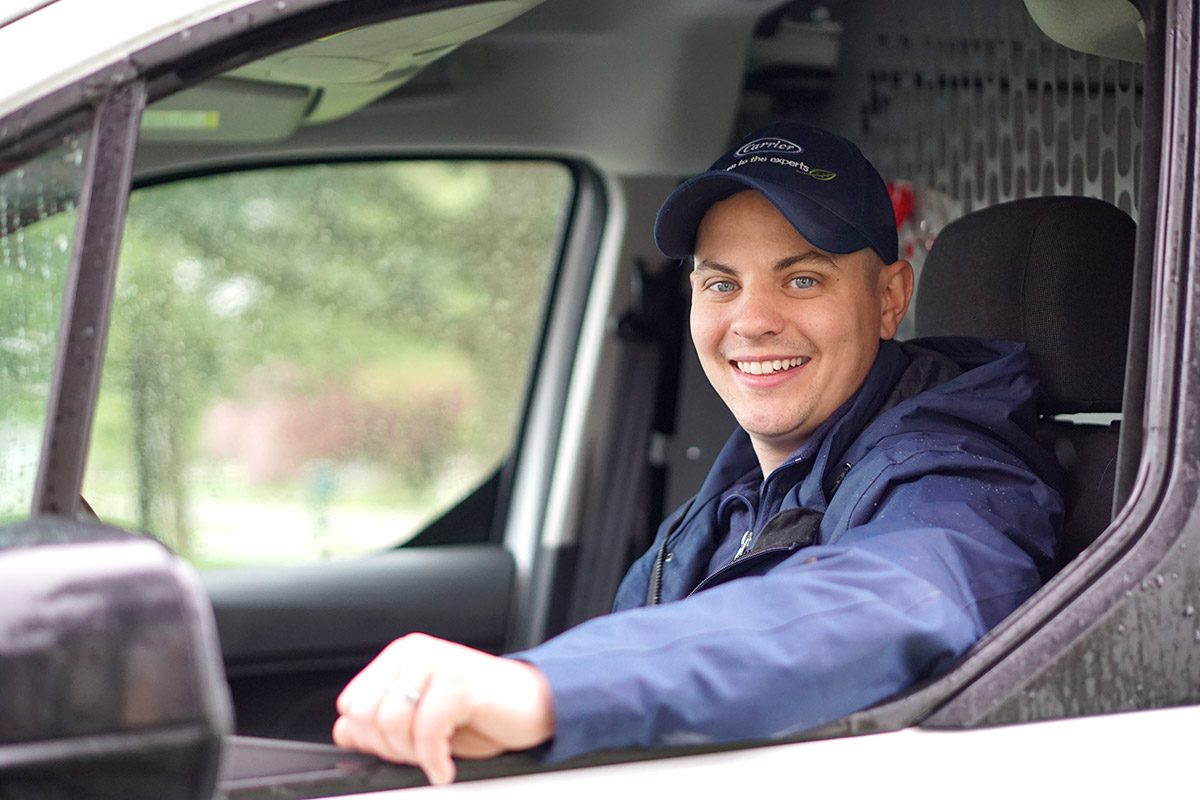 If you're looking for a home heating and cooling team you can trust, you need look no further than Greater Dayton Furnace & Air Conditioning — where our mission is your comfort.
Because we are always here and ready when you need us, all you have to do is give us a call. Trust us, we've seen it all. No job is too big or too small. Our home heating and cooling specialists have the low prices you want, the high-quality HVAC services you need and the superior home comfort you deserve.
We are fully insured, NATE-certified, and we have a long proven track-record of superior customer care. On top of that, we always guarantee customer satisfaction and stand behind every job we do. We offer homeowners in the Dayton, Montgomery and Cuyahoga County areas 24-hour emergency HVAC services 365 days a year, including weekends and holidays. We sell, install, service and repair all the major brands of home heating and cooling equipment (heat pumps, furnaces, heating systems and air conditioners) with the latest cutting-edge HVAC technology. When you call us out to your Southwestern Ohio area home to work on your heater or A/C or install a new HVAC system, you are treated with the utmost professionalism, the utmost care and friendliness by a tried-and-tested employee of our family company who's state-certified and who we have vetted, drug tested, and screened above and beyond the state's requirements. The reason we screen our employees like this, and train them further in house, is because we want to make sure we are sending you the absolute best the local HVAC industry has to offer.
And we don't stop there. Because home comfort is our calling, we want you to live in comfort all year long. So pick up that phone. With us, comfort is always a fast and easy phone call away.
Call us today at (937) 412-2939 or click here to schedule an affordable HVAC service today.