Heating System Repair, Maintenance & Installation in Greater Dayton, OH
Have you lost heat in your Montgomery County Area home? If you're looking for heating services for your natural gas furnace, electric furnace, heat pump, or another heating system, look no further than your friends at Greater Dayton Furnace & Air Conditioning! We're local, responsive, and reputable. We're the experts in residential heating system repair, maintenance and installation in Dayton, OH and surrounding areas.
Regardless of your home heating needs, no matter what type of furnace or heat pump you have, — we at Greater Dayton Furnace & Air Conditioning are the company to call. Schedule heating system services with us today! Give us a call or schedule online now.
Why Choose Greater Dayton Furnace & Air Conditioning in Dayton, Ohio & Surrounding Areas

If you're looking for a home heating and cooling team you can trust, you need look no further than Greater Dayton Furnace & Air Conditioning — where our mission is your comfort.
Because we are always here and ready when you need us, all you have to do is give us a call. Trust us, we've seen it all. No job is too big or too small. Our home heating and cooling specialists have the low prices you want, the high-quality HVAC services you need and the superior home comfort you deserve.
We are fully insured, NATE-certified, and we have a long proven track-record of superior customer care. On top of that, we always guarantee customer satisfaction and stand behind every job we do. We offer homeowners in the Delaware, Franklin and Fairfield County areas 24-hour emergency HVAC services 365 days a year, including weekends and holidays. We sell, install, service and repair all the major brands of home heating and cooling equipment (heat pumps, furnaces, heating systems and air conditioners) with the latest cutting-edge HVAC technology. When you call us out to your Central Ohio area home to work on your heater or A/C or install a new HVAC system, you are treated with the utmost professionalism, the utmost care and friendliness by a tried-and-tested employee of our family company who's state-certified and who we have vetted, drug tested, and screened above and beyond the state's requirements. The reason we screen our employees like this, and train them further in house, is because we want to make sure we are sending you the absolute best the local HVAC industry has to offer.
And we don't stop there. Because home comfort is our calling, we want you to live in comfort all year long. So pick up that phone. With us, comfort is always a fast and easy phone call away.
Call us today at (937) 412-2939 or click here to schedule an affordable HVAC service today.
Top A/C Warning Signs Before a Breakdown
Because most air conditioning equipment can give you warning signs that it might be heading for a breakdown, we present the following list below of some of the common things to look for: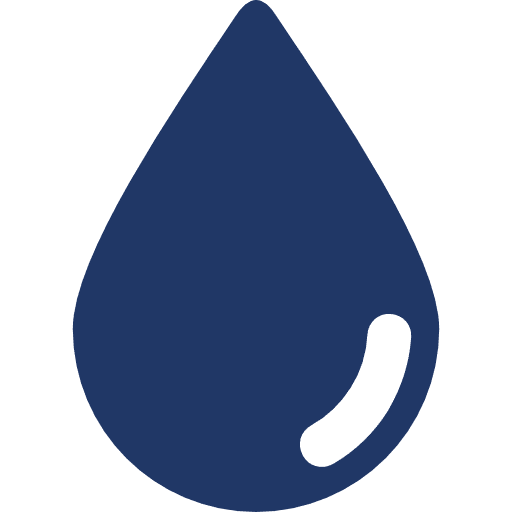 Refrigerant Leak
Refrigerant is the substance that absorbs heat out of the air in your home and pumps it outdoors. If you are low on refrigerant, a problem that is caused by a refrigerant line leak, you may notice that your AC isn't providing enough cool air, is making a hissing noise, or is short cycling. If the refrigerant level is too low, your AC may not function at all.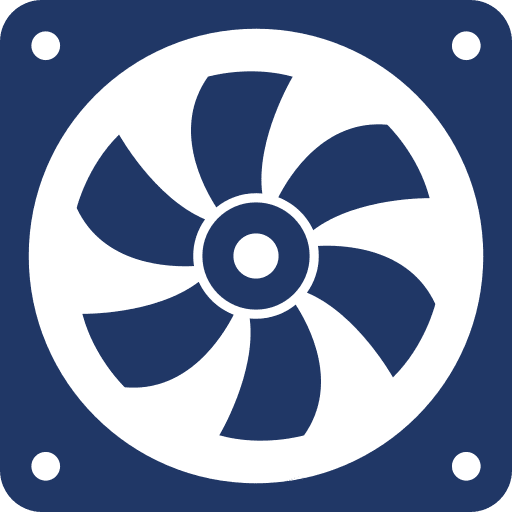 Outdoor Fan Problems
The outdoor fan of your A/C plays a vital role in sending heat from inside your home to the outside. If your air conditioner's outdoor fan is not working correctly or not working at all, it's preventing the appropriate heat transfer. If the heat cannot transfer, your air conditioner runs the risk of overheating.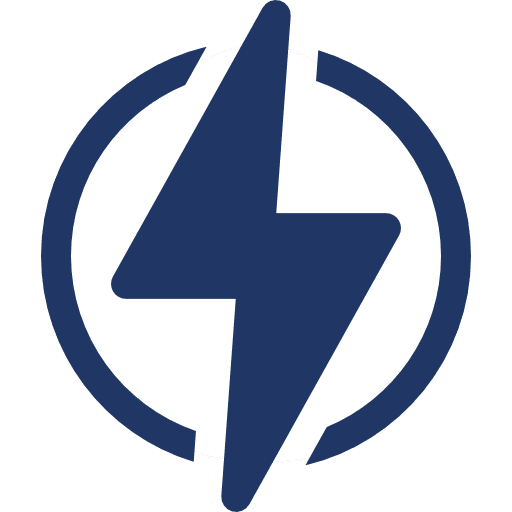 Electrical Problems
A/Cs use electricity to operate their fan motors and compressors. As such, electrical problems are a common cause of issues. Defective or failed electrical components should be replaced by a professional for obvious safety reasons.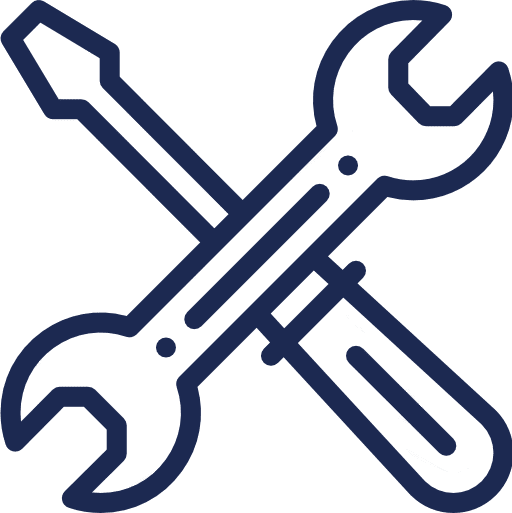 High Energy Bills
While you're likely to see some changes in your utility bills, especially when the warm weather hits, sudden spikes aren't typical. If your utility bill skyrockets for no apparent reason, it's likely an indication that your system is no longer running efficiently. This could be due to broken parts or leaks that need to be repaired, or it could simply be a sign that a tune-up is necessary.
We Service All HVAC Brands
If it's an HVAC system, we can service it! Some of the name brands you might have on your HVAC equipment include big names like: Carrier, Amana, American Standard, Bryant, Armstrong, Goodman, Coleman, Comfort-Aire, Frigidaire, Kelvinator, LG, Lennox, Maytag, Mitsubishi, Rudd, Rheem, Tempstar, Trane, York and Westinghouse. With all the brands we carry and install, the HVAC equipment manufacturers extend a 10-year warranty on all the parts and equipment that go with their home HVAC equipment.
HVAC FINANCING
Buy Today, Pay Over Time with HVAC Financing
Are you trying to replace a furnace, A/C unit, or residential HVAC system and need help with home comfort system finance options or credit options to cover the cost of installation, HVAC replacement or repairs? See our amazing HVAC finance programs and credit options we have available below! We've partnered up with several financial institutions to help our customers keep their homes comfortable year-round.
With our credit options, you can enjoy optimal comfort in your home now by making affordable monthly payments, regular installments, until the equipment is paid off over time. By utilizing a multitude of lenders and financial institutions, our HVAC finance options here are second to none.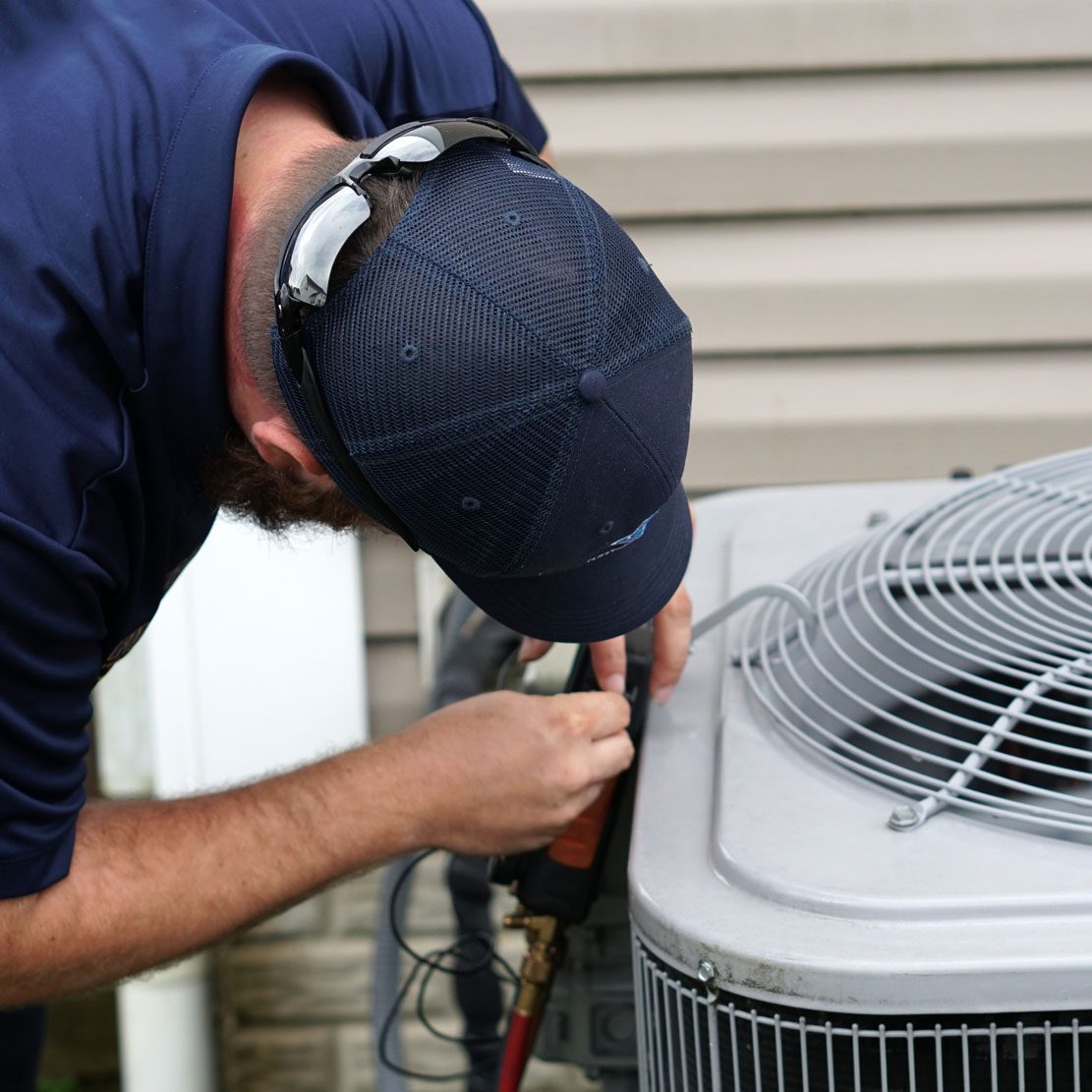 Common Air Conditioner Repair Questions & Answers
Are air conditioning repairs expensive in Ohio?
The cost of air conditioning repair in Ohio can vary widely depending on the type and severity of the issue needing to be addressed. Generally, most repairs range from $100 to a few hundred dollars for minor issues such as cleaning and replacing filters, checking the refrigerant levels, or unclogging drains. More serious issues like AC compressor failure can cost too much. Sometimes, it pays off to be proactive and replace an older ac rather than continuing to throw money into one that's going to need to be replaced sooner rather than later.
What are the most common types of air conditioning repair?
The most common types of air conditioning repair involve faulty compressors, evaporator coils, refrigerant leaks, and condenser fans. Compressors are the heart of an air conditioner, as they are responsible for pressurizing and circulating refrigerant throughout the system. If a compressor fails, it can cause the entire system to fail.
How do I know if I need air conditioning work or AC repair?
Before deciding if you need an air conditioning repair, it is important to check a few things. If your unit has been operating for some time and isn't cooling the room as well as it used to, or if it is running louder than before, these could be signs that something is wrong. Other indicators that may signal a problem include poor air quality.