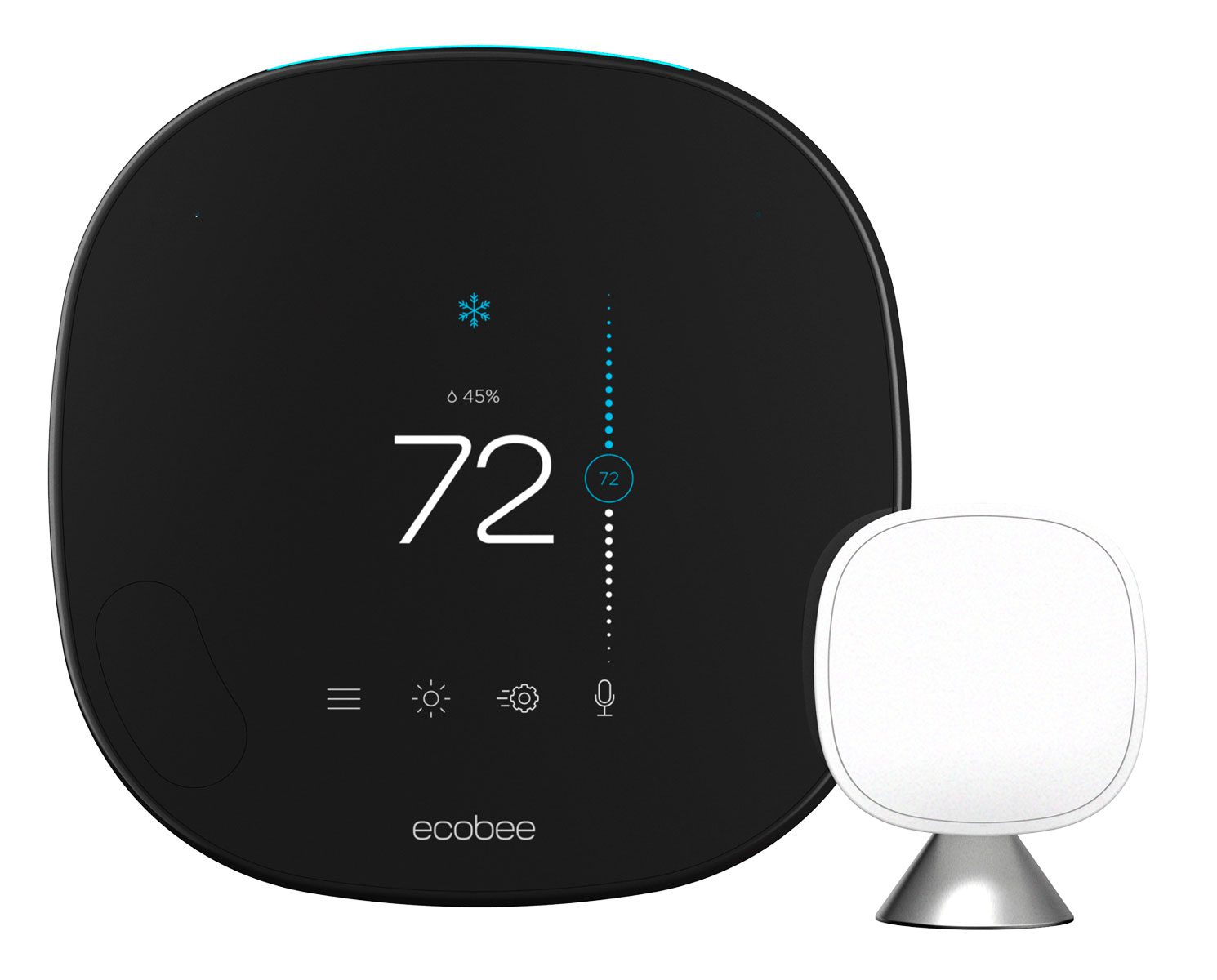 Thermostat Services in Dayton, OH
With heating and cooling accounting for almost half of the average home's utility bill, investing in one of today's cool looking smart thermostats is an investment that's sure to pay off within the first year. Modern smart thermostats are smart home compatible, and they're great for helping conserve energy and reduce heating and cooling bills. With motion sensors that can tell when you're home, when you're leaving and when you are almost back, they go above and beyond what a programmable thermostat offers by adjusting your HVAC system around complicated scheduling hands free.
Because these newer thermostats are so much more state-of-the-art, they provide superior control over your home's temperature and overall air quality. And, because they're so reasonably priced, investing in a thermostat upgrade results in more savings in efficiency and better overall temperature consistency throughout the residence. Greater Dayton Furnace & Air Conditioning technicians would be happy to install a Wi-Fi-enabled thermostat in your Dayton home today. Schedule services now!
Upgrade Your Thermostat
Keep your energy bills down by getting a programmable thermostat. Many families are in and out for the weekend – Our Wi-Fi Thermostat + Installation allows you to schedule everyday temperature needs and have a vacation schedule as well, helping keep your home the perfect temperature for your busy life! If any of this sounds interesting, or if you'd like to hear more, we would be more than happy to explain some of the various smart, energy-efficient options we have available and their respective prices. Greater Dayton Furnace & Air Conditioning technicians would be happy to install a Wi-Fi-enabled thermostat in your Dayton home today.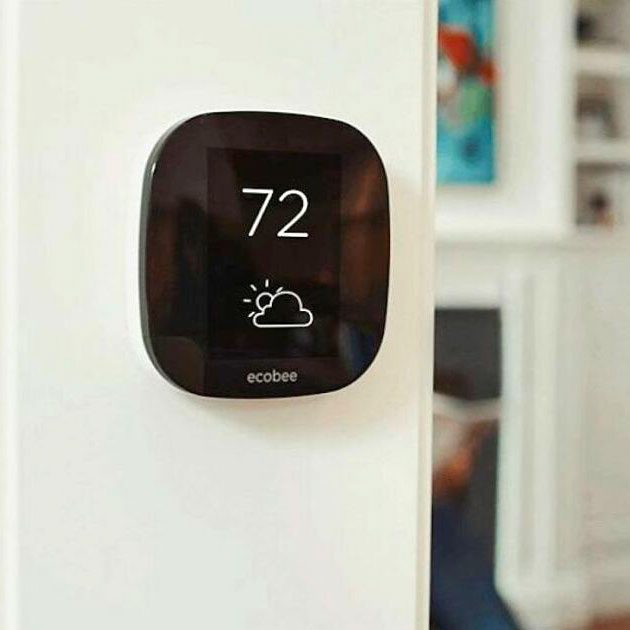 What is a Smart Thermostat?
A Smart Thermostat is a type of thermostat that connects to the internet and allows the user to control their home's heating and cooling system remotely. It can be programmed to automatically adjust temperature settings based on time of day, usage patterns, or other environmental factors. Smart Thermostats are typically equipped with sensors or motion detectors, which help regulate your indoor settings to save you money and optimize home comfort.
Take Control of Your Temperatures
Take control of your home comfort and save on energy costs with a range of Honeywell or Ecobee thermostats. From smart WiFi thermostats with room sensors and humidification control to programmable and non-programmable thermostats, we carry products that will meet all of your needs.
Smart Thermostat Benefits
Convenience
They're hands-free and smart-home compatible
They adjust around complicated schedules
They save you money on energy costs
They optimize HVAC system efficiency
Promotes consistent temperature throughout your home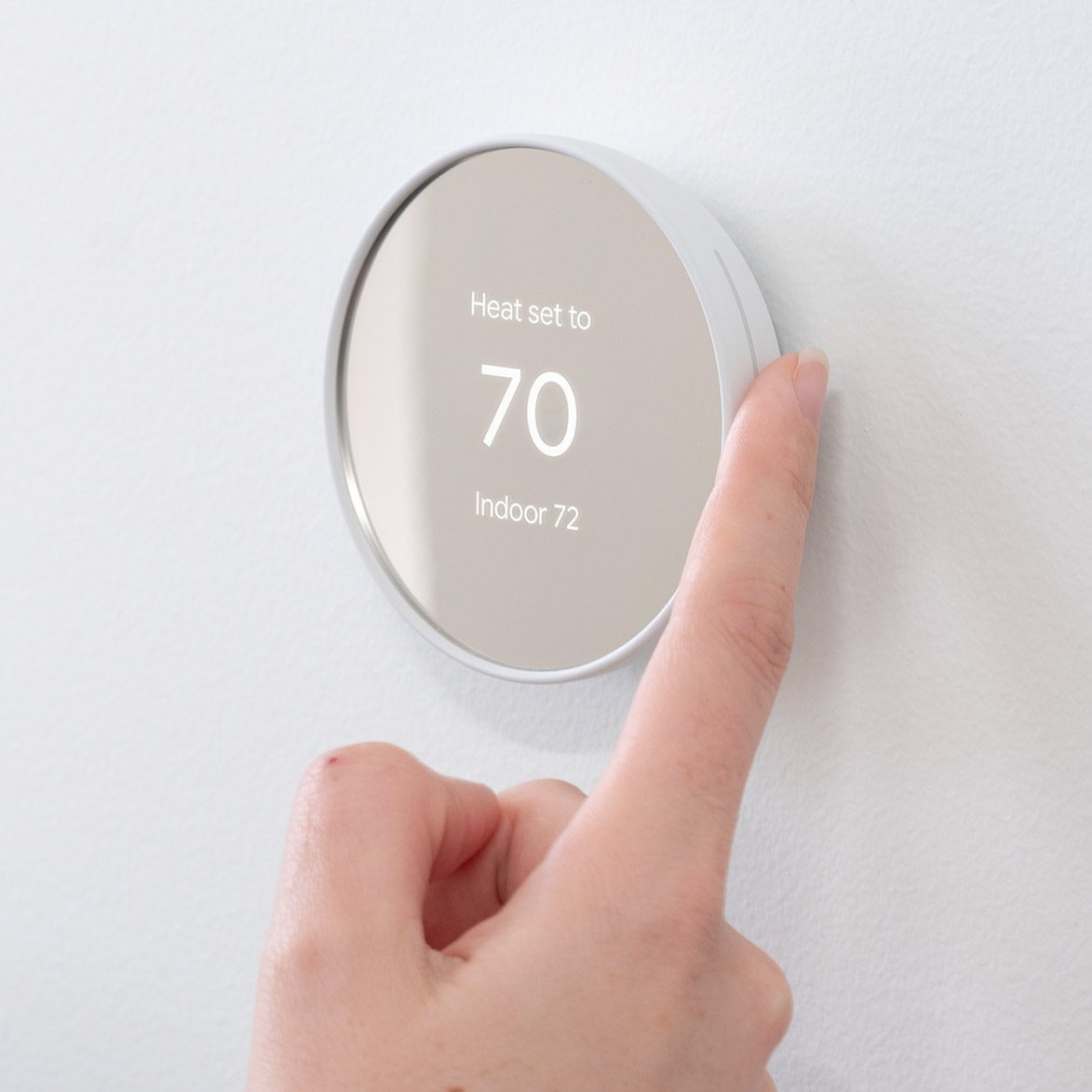 What are the Benefits of a Smart Thermostat?
The difference between a standard thermostat and one that you can program from the click of a button, miles away from your home is life-changing. Save money on your energy bills while taking total control over the temperature of your indoor spaces, making it feel even more like home.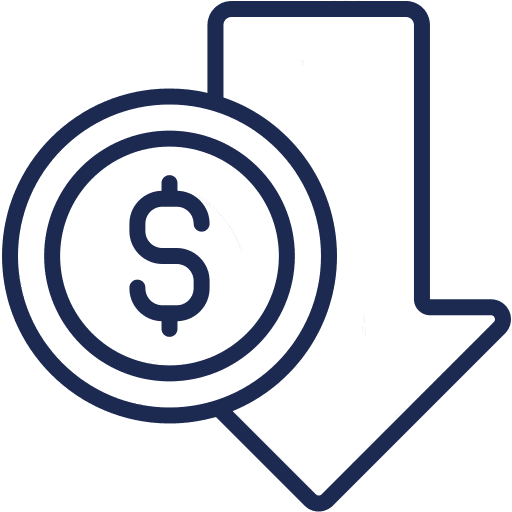 Easy to Install
Installing a smart thermostat is simple, as long as you have the correct thermostat wiring. Remove your current thermostat cover and take a look at the wiring. You need a thermostat C wire. If you see a wire marked with a C or with the word common, and other wires marked with R, W, Rc, or Rh, you should be able to install a smart thermostat according to the manufacturer's instructions. Always call a professional to perform a thermostat installation.
Why Choose Greater Dayton Furnace & Air Conditioning in Dayton, Ohio & Surrounding Areas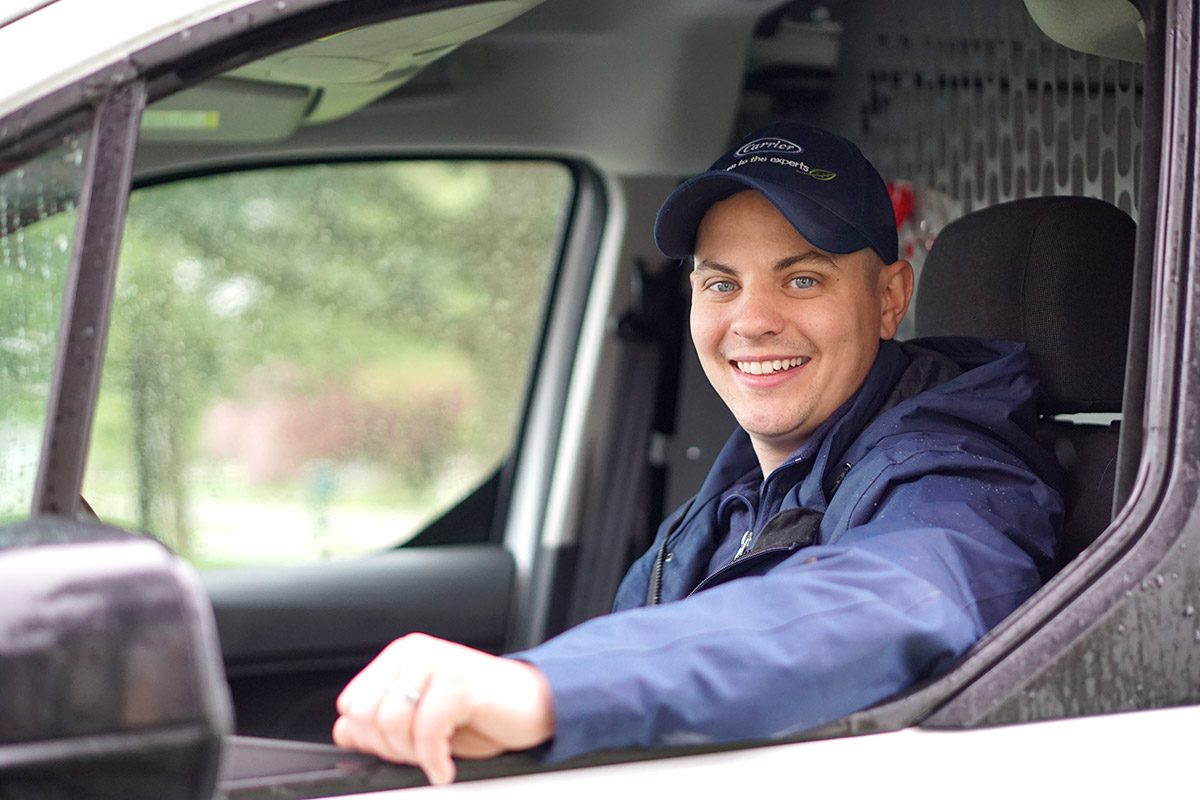 If you're looking for a home heating and cooling team you can trust, you need look no further than Greater Dayton Furnace & Air Conditioning — where our mission is your comfort.
Because we are always here and ready when you need us, all you have to do is give us a call. Trust us, we've seen it all. No job is too big or too small. Our home heating and cooling specialists have the low prices you want, the high-quality HVAC services you need and the superior home comfort you deserve.
We are fully insured, NATE-certified, and we have a long proven track-record of superior customer care. On top of that, we always guarantee customer satisfaction and stand behind every job we do. We offer homeowners in the Dayton, Montgomery and Cuyahoga County areas 24-hour emergency HVAC services 365 days a year, including weekends and holidays. We sell, install, service and repair all the major brands of home heating and cooling equipment (heat pumps, furnaces, heating systems and air conditioners) with the latest cutting-edge HVAC technology. When you call us out to your Southwestern Ohio area home to work on your heater or A/C or install a new HVAC system, you are treated with the utmost professionalism, the utmost care and friendliness by a tried-and-tested employee of our family company who's state-certified and who we have vetted, drug tested, and screened above and beyond the state's requirements. The reason we screen our employees like this, and train them further in house, is because we want to make sure we are sending you the absolute best the local HVAC industry has to offer.
And we don't stop there. Because home comfort is our calling, we want you to live in comfort all year long. So pick up that phone. With us, comfort is always a fast and easy phone call away.
Call us today at (937) 412-2939 or click here to schedule an affordable HVAC service today.
HVAC FINANCING
Buy Today, Pay Over Time with HVAC Financing
Are you trying to replace a furnace, A/C unit, or residential HVAC system and need help with home comfort system finance options or credit options to cover the cost of installation, HVAC replacement or repairs? See our amazing HVAC finance programs and credit options we have available below! We've partnered up with several financial institutions to help our customers keep their homes comfortable year-round.
With our credit options, you can enjoy optimal comfort in your home now by making affordable monthly payments, regular installments, until the equipment is paid off over time. By utilizing a multitude of lenders and financial institutions, our HVAC finance options here are second to none.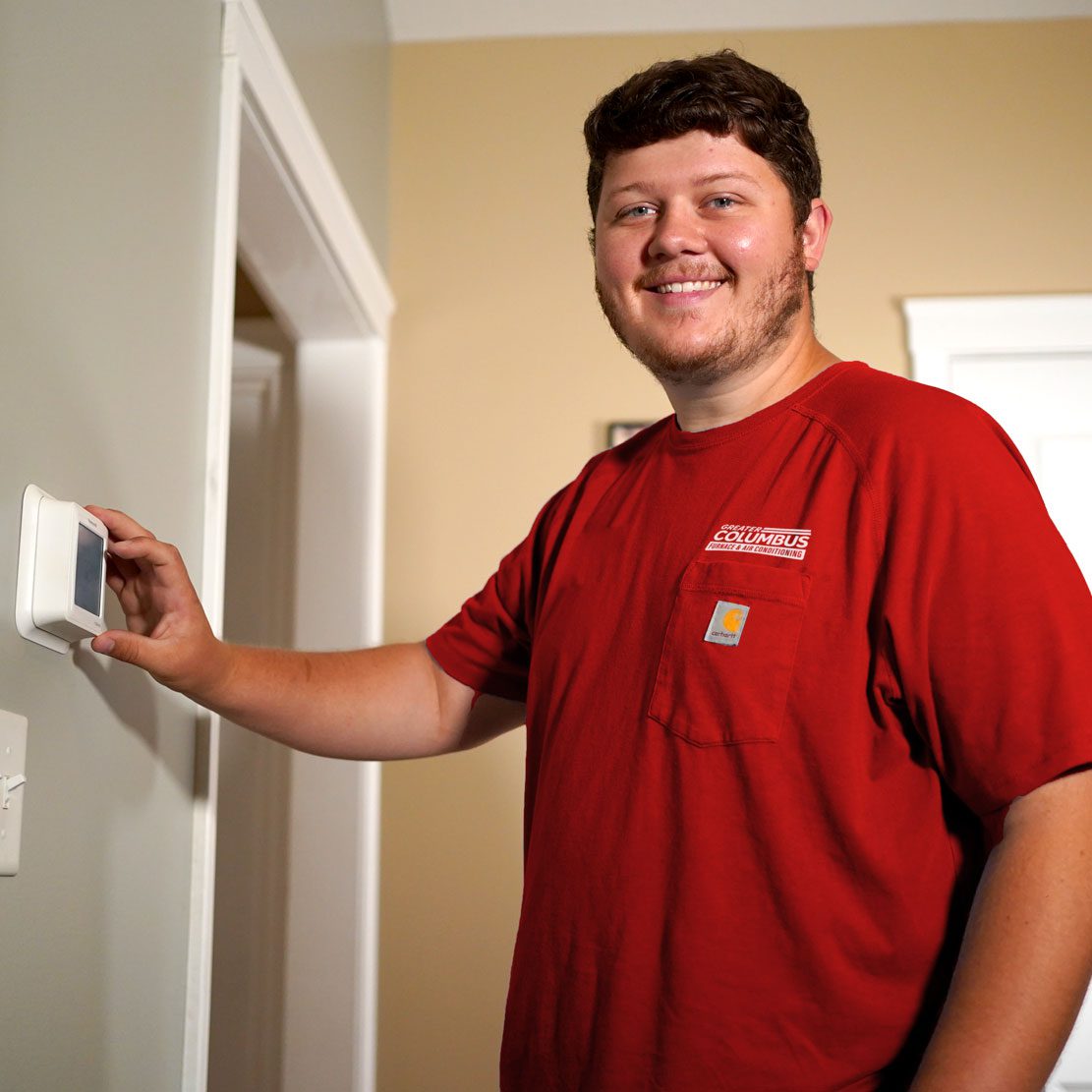 Common Smart Thermostats Questions & Answers
How long do smart thermostats last?
Ecobee, Google Nest and Honeywell are among the HVAC industry's best smart thermostats, all of which sell and install here at Greater Dayton Furnace & Air Conditioning. These products are not only very affordable, but they're also made to last a long time. The lifespan of a smart thermostat varies based on a few different factors, like how it's being used and how well it's taken care of, the name brand of the product, the type of model, and the settings being used. Overall, experts say that the average lifespan of a smart thermostat should be at least 10 years. As long as there isn't any sort of damage to the device during its life and it's being used properly, you can make good use of your smart thermostat for much longer than that.  
Are programmable thermostats as good as smart thermostats?
Smart thermostats and wifi thermostats offer you a lot more features and abilities than programmable thermostats. They can do much more for you and save you more. In fact, this is why they are referred to as being "smart." These hi-tech thermostats are intuitive and, well, smart. Smart thermostats and wifi thermostats work intelligently to manage your home comfort levels while also controlling all your indoor air quality systems day and night. They learn your usual schedule quickly for each day of the week. Then, they target times they know when no one is home and they reduce heating and cooling until you return. Once the thermostat knows when everyone usually comes and goes, it makes automatic temperature adjustments to save you money on heating and cooling costs.
What do I need to know about installing a smart thermostat?
Smart thermostats work in conjunction with your residential HVAC units to optimize your home comfort levels and indoor air quality while also reducing heating and cooling costs. Although they are hi-tech, they are very straightforward and user-friendly. Essentially, if you know how to use a smartphone, you can use a smart thermostat. Eventually, you'll enjoy having one in your home and enjoy using it because it allows you to control your home's temperature levels, even when you're away from home, by using your cell phone and your WiFi. A free application comes with every smart thermostat.