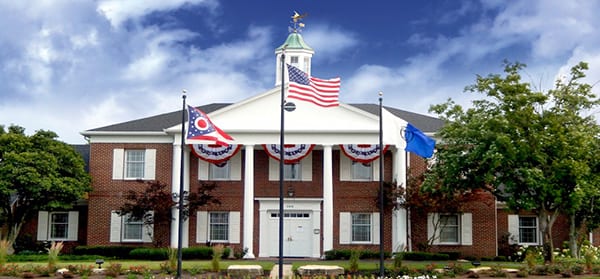 We're Proud to Service Centerville, OH
Our team at Greater Dayton Furnace & Air Conditioning proudly serves the homeowners and residents of Centerville, among neighboring Dayton communities, with the absolute highest level of customer service possible at the most competitive and affordable prices in the market.
Yet it doesn't end there. Truthfully, we offer every kind of HVAC service imaginable, from A to Z, all of which come at competitive, affordable, prices our competitors find hard to beat. And we are happy to extend these services to all the residents of Centerville, OH. Check out our special online deals and financing options.
If you're looking for expert-level Heating, Cooling & Indoor Air Quality products and services in Centerville, OH from a trusted professional, look no further than your friends at Greater Dayton Furnace & Air Conditioning! From A/C repair to furnace maintenance to heating pump installation, humidifier installation, diagnostic service calls – we've got you covered. Give us a call or schedule online now to schedule HVAC services in Centerville!
Above all else, your satisfaction is guaranteed!
Getting to Know Centerville, OH
With a population of more than 23,700 people, the City of Centerville is a suburb of Dayton located in Montgomery County, with a small portion of it in Greene County Because it's between two rivers and it's a central location to cities like Dayton and Lebanon, Benjamin Robbins originally named the community "Centreville" after his hometown, Centreville, New Jersey.
By 1900, the U. S. Post Office formally changed the spelling of the town's name to its current spelling, Centerville.
Today, Centerville is home to the largest cluster of early stone houses in the state of Ohio. Later, these homes earned a listing on the National Register of Historic Places.
Located near Main Street and Franklin Street (State Routes 48 and 725) the older neighborhoods of downtown Centerville are now called the Architectural Preservation District. To this day, the area is a reflection of the "Main Street Downtown" era that molded American towns and cities throughout the early 1900s.
Constructed prior to the First World War, most of the buildings in the APD display a diversity in architectural styles. Their detail and rich craftsmanship have made them an asset to the Centerville community. On Dec. 2, 1968, Centerville attained the status of city. It's Town Hall Theatre, which is in the "Heart of Centerville," has served the community for more than 70 years.
The "Heart of Centerville" also features a selection of local restaurants, boutiques, and other businesses in a historic setting which also includes Ohio's largest collection of early stone buildings.
The Greater Dayton Furnace & Air Conditioning team is proud to serve the people of Centerville, Ohio, providing the most superior service possible at the most competitive and affordable prices in the local market. For each and every resident we serve, we strive to give a Five Star Experience each and every time.
Choose Us for HVAC Services in Centerville, OH!
Our trucks stay fully stocked, outfitted with all sorts of cutting-edge, high quality, HVAC equipment, parts, and tools. This includes a wide range of furnace filters, HEPA filters, A/C filters, and all sorts of other parts. We stay up-to-date with the latest technology in thermostats, including smart thermostats and programmable thermostats, which cost less than you'd think and yet pay for themselves quickly with the added convenience and energy savings. We also fix AC fans and AC compressors, in addition to recharging AC refrigerant levels when necessary. This, we should mention, should only be performed by a professional as air conditioning refrigerant is hazardous. We also service electric furnaces, gas furnaces, heat pumps, and every other type of heater.
Finally, if you're looking to improve your home's Indoor Air Quality, we also offer a whole line of products that include humidifiers, dehumidifiers, air purifiers, UV lights, and special air filters. This is in addition to the air duct cleaning service we provide, for those residents who suspect their ductwork might need a professional hand.
So if you're googling "Why is my AC not working?" or "who's the best HVAC contractor in Dayton, OH" or any other question related to anything HVAC, we have the answers and we would be happy to send a friendly technician over to get your system back to its best.
Greater Dayton Furnace & Air Conditioning Reviews in Centerville, OH