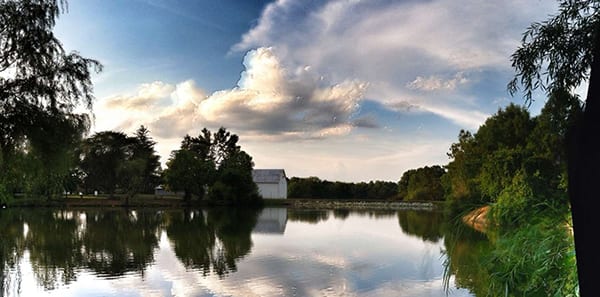 We're Proud to Service Trotwood, OH
Our team at Greater Dayton Furnace & Air Conditioning is proud to serve the homeowners of Trotwood, among neighboring Dayton communities, with the absolute highest level of customer service possible at the most competitive and affordable prices in the market.
Yet it doesn't end there! We offer every kind of HVAC service imaginable, from A to Z, all of which come at competitive, affordable, prices our competitors find hard to beat. And we are happy to extend these services to all the residents of Trotwood, OH. Check out our special online deals and financing options.
If you're looking for expert-level Heating, Cooling & Indoor Air Quality products, and services in Trotwood, OH from a trusted professional, look no further than your friends at Greater Dayton Furnace & Air Conditioning! From A/C repair to furnace maintenance to heating pump installation, humidifier installation, diagnostic service calls – we've got you covered. Give us a call or schedule online now to schedule HVAC services in Trotwood!
Above all else, your satisfaction is guaranteed!
Getting to Know Trotwood, OH
Originally named Higgins Station, the city of Trotwood has a population of about 24,400 people. Located in Montgomery County, adjacent to Dayton, Clayton and Englewood, Trotwood was first platted in 1854 under its old name. It was incorporated as the village of Trotwood in 1901 from portions of Madison Township. In 1996, the village and township merged into a single municipality. The successful merger brought about the creation of a Trotwood neighborhood (Townview) that is completely surrounded by the City of Dayton.
Numerous smaller sections are attached to Trotwood by a roadway or a small strip of land. The merger also added a large rural land area to this suburban community composed of mostly farms, golf courses, and large rural estates. On May 27, 2019, Trotwood sustained significant damage from an EF-4 tornado that swept through the Dayton area. The city sustained damage to 500 homes while another 59 homes were completely destroyed. This "Memorial Day Tornado" struck at 11 p.m., shortly after the National Weather Service announced the tornado warning at 10:30 p.m.
The beautiful Wolf Creek, a tributary of the Miami River, goes through Trotwood and offers locals and visitors a place to fish and enjoy the beautiful country scenery. Nearby on Wolf Creek is the only state park in Montgomery County. The 3,000-acre Sycamore Woods State Park offers hunting, horseback riding, hiking and camping. Among the many tourist draws and beautiful parks and local attractions, Trotwood is the home to the Hara Arena, where the annual Dayton Hamvention took place. Up until the Hara Arena closed in 2016 thousands of Amateur Radio Operators from around the world would attend this convention.
Greater Dayton Furnace & Air Conditioning proudly serves the residents of Trotwood, Ohio, as well as neighboring communities, with the absolute highest level of customer service possible at the most competitive and affordable prices in the market. For each and every customer we serve, day in and day out, we strive to provide our Five Star Experience each and every time.
Choose Us for HVAC Services in Trotwood, OH!
Our trucks stay fully stocked, outfitted with all sorts of cutting-edge, high quality, HVAC equipment, parts, and tools. This includes a wide range of furnace filters, HEPA filters, A/C filters, and all sorts of other parts. We stay up-to-date with the latest technology in thermostats, including smart thermostats and programmable thermostats, which cost less than you'd think and yet pay for themselves quickly with the added convenience and energy savings. We also fix AC fans and AC compressors, in addition to recharging AC refrigerant levels when necessary. This, we should mention, should only be performed by a professional as air conditioning refrigerant is hazardous. We also service electric furnaces, gas furnaces, heat pumps, and every other type of heater.
Finally, if you're looking to improve your home's Indoor Air Quality, we also offer a whole line of products that include humidifiers, dehumidifiers, air purifiers, UV lights, and special air filters. This is in addition to the air duct cleaning service we provide, for those residents who suspect their ductwork might need a professional hand.
So if you're googling "Why is my furnace not working?" or "who's the best HVAC contractor in Dayton, OH" or any other question related to anything HVAC, we have the answers and we would be happy to send a friendly technician over to get your system back to its best.
Greater Dayton Furnace & Air Conditioning Reviews in Trotwood, OH