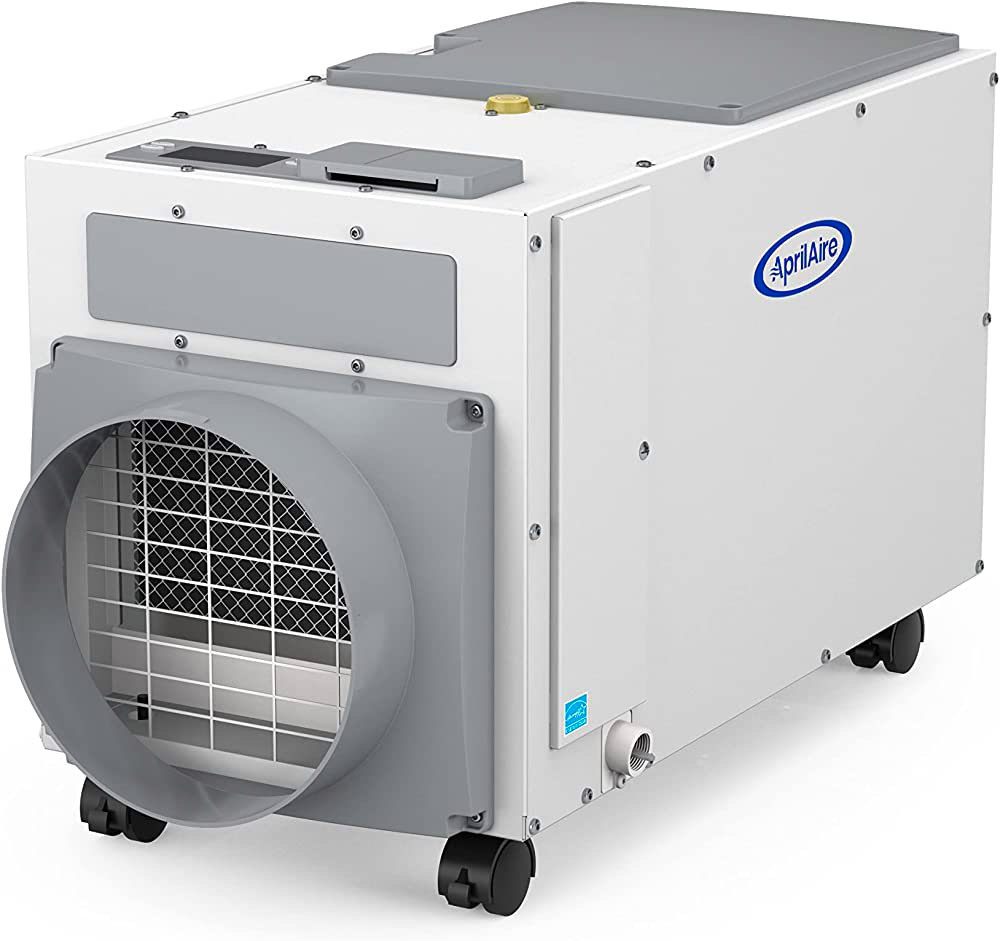 Dehumidifier Services in Dayton, OH
When humidity is too low, like during the summer, you become susceptible to static electricity, wood damage in the home, and health issues like dry skin, and bloody noses, etc. Homeowners should try to maintain balanced humidity levels in their homes throughout the year for optimal air quality. If your home lacks humidity, you are more vulnerable to the unpleasant effects of really dry air. If you have too much humidity, on the other hand, your air quality isn't for those especially muggy months of summer, investing in a dehumidifier is the most effective way to lower humidity levels beyond what our AC is able to do. This is helpful for sustaining optimal health and/or comfort when the A/C doesn't do enough or humidity causes breathing or other problems. Additionally, dehumidifiers can remove musty smells lingering in a home and prevent the development of mildew and mold by removing the excess moisture from the air.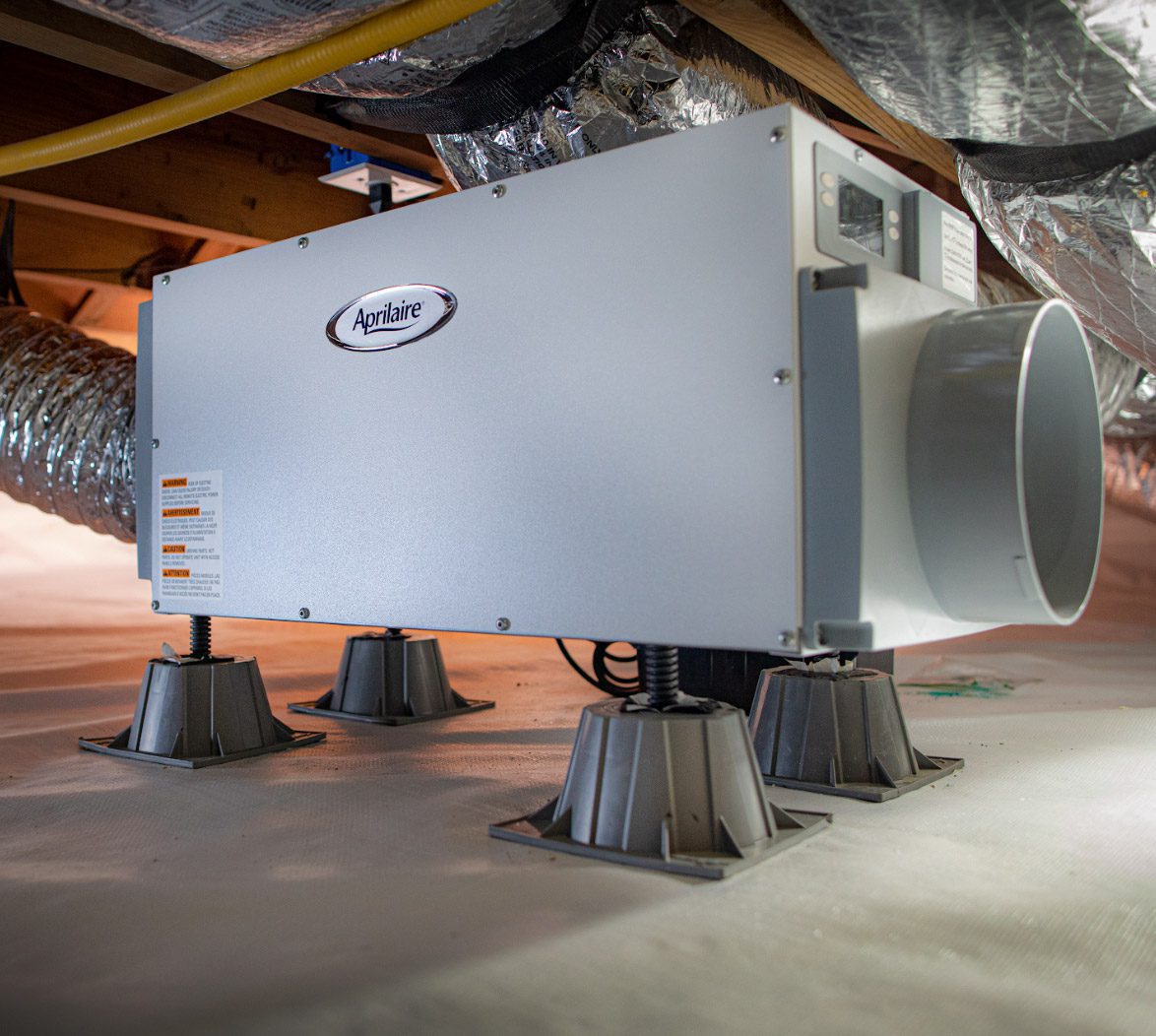 What is a Dehumidifier?
Dehumidifiers are air conditioning devices that reduce and maintain the level of humidity in the air. This is very helpful in dwellings for health and comfort reasons. They help eliminate musty odors and prevent the growth of mold and mildew by extracting water from the air supply. Experts agree that managing home humidity levels promotes optimal health and well-being while also enhancing comfort. During the summer, this preserves your home's air conditioning unit and helps it function at its best.
In order to reduce your home's humidity, a dehumidifier removes moisture and water from your air supply. It does this while the air is passing through the unit in one or two ways. The two main types of dehumidifiers are condensate and desiccant dehumidifiers. Condensate dehumidifiers use refrigerants to extract water.
Save Energy & Improve Comfort with a Dehumidifier
Dehumidified air feels cooler, so you can set your thermostat at a higher temperature and still feel comfortable. In fact, for every two degrees you raise the temperature during the summer, you can save between 5% and 7% on your cooling bill, according to the U.S. Department of Energy.
Did you know your body isn't able to sweat and cool itself down when there's too much moisture in the air? This is the reason why humid summer days feel worse than other days at the same temperature. The humidity makes it feel hotter by preventing your body from sweating. This is also why using a dehumidifier helps you feel cooler and more relaxed at higher temperatures.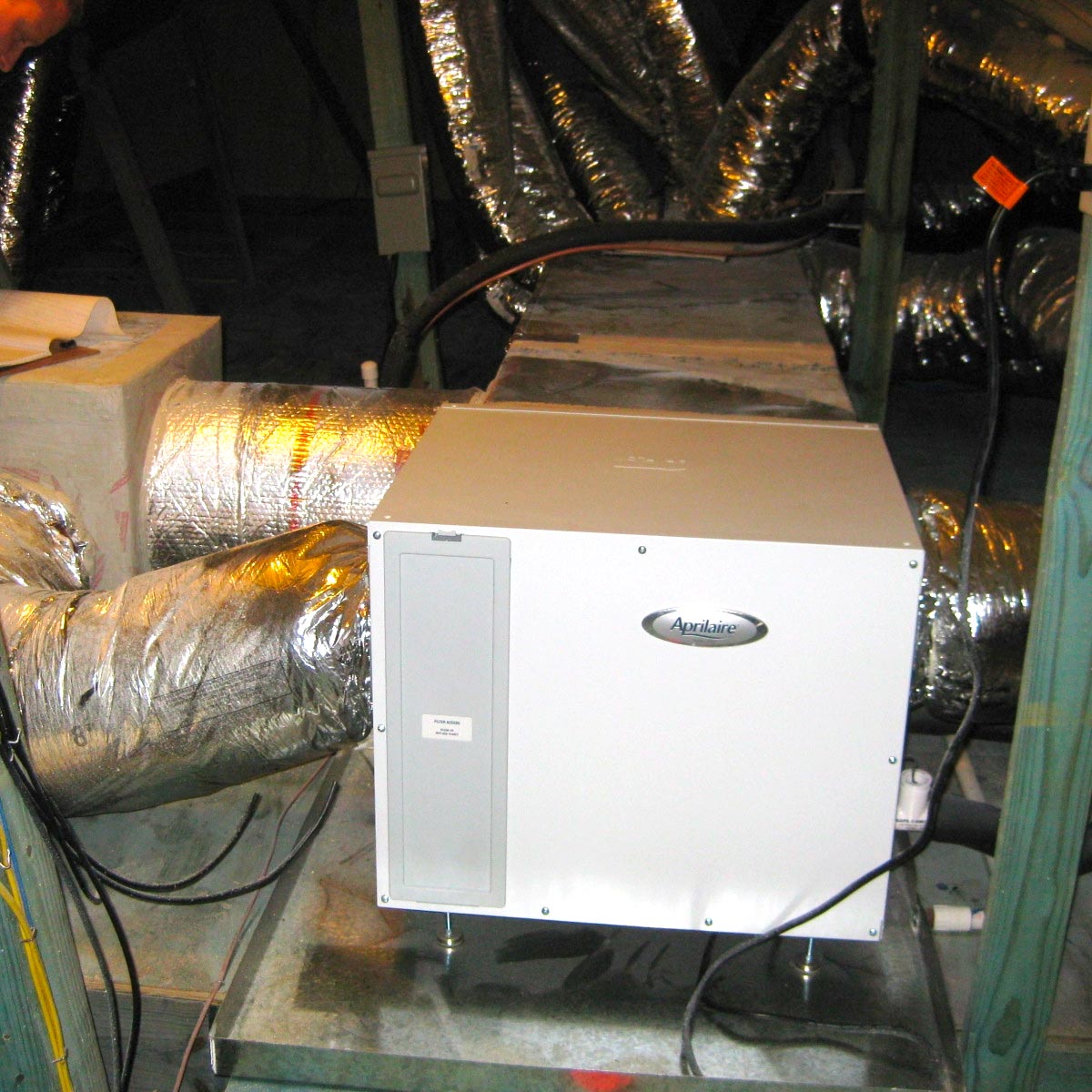 Does Your Home Have a Humidity Problem?
Having the right level of moisture in your home's air is essential to feeling your best and creating the perfect environment. Here are some signs that your home's humidity level is bringing you down: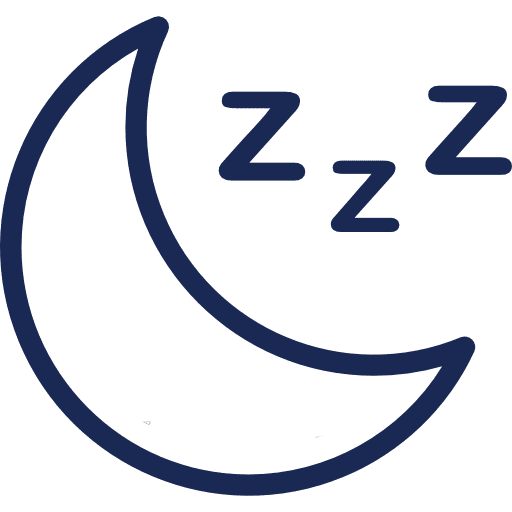 Poor Sleep
If you find yourself tossing and turning at night, think about your air. Too much or too little humidity can sabotage your slumber, according to the National Sleep Foundation. When there's too much humidity in the air, your body has to work more to evaporate sweat in order to cool itself down. As a result, you might struggle to fall and stay asleep. Breathing in dry air can irritate your throat and lead to fits of coughing.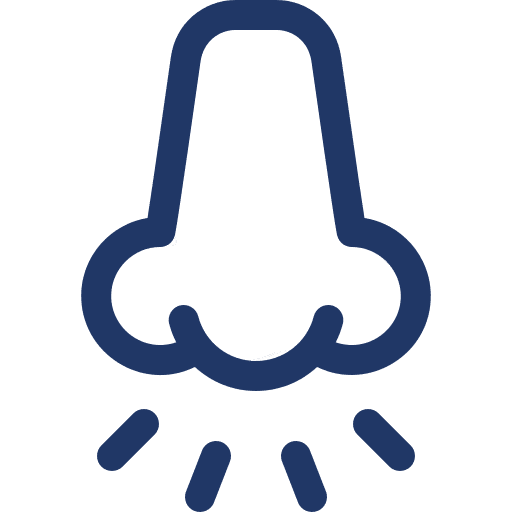 Excessive Sweating & Difficultly Breathing
You can't stop sweating inside your home. It can be exhausting when you feel like you're constantly covered in sweat. While you can't control humidity levels outside, you have control over the indoor air in your home. You have difficulty breathing. High home humidity levels can often lead to asthma symptoms such as chest tightness and wheezing. Humidity levels that are too low can also lead to a host of respiratory problems.
Why Choose Greater Dayton Furnace & Air Conditioning in Dayton, Ohio & Surrounding Areas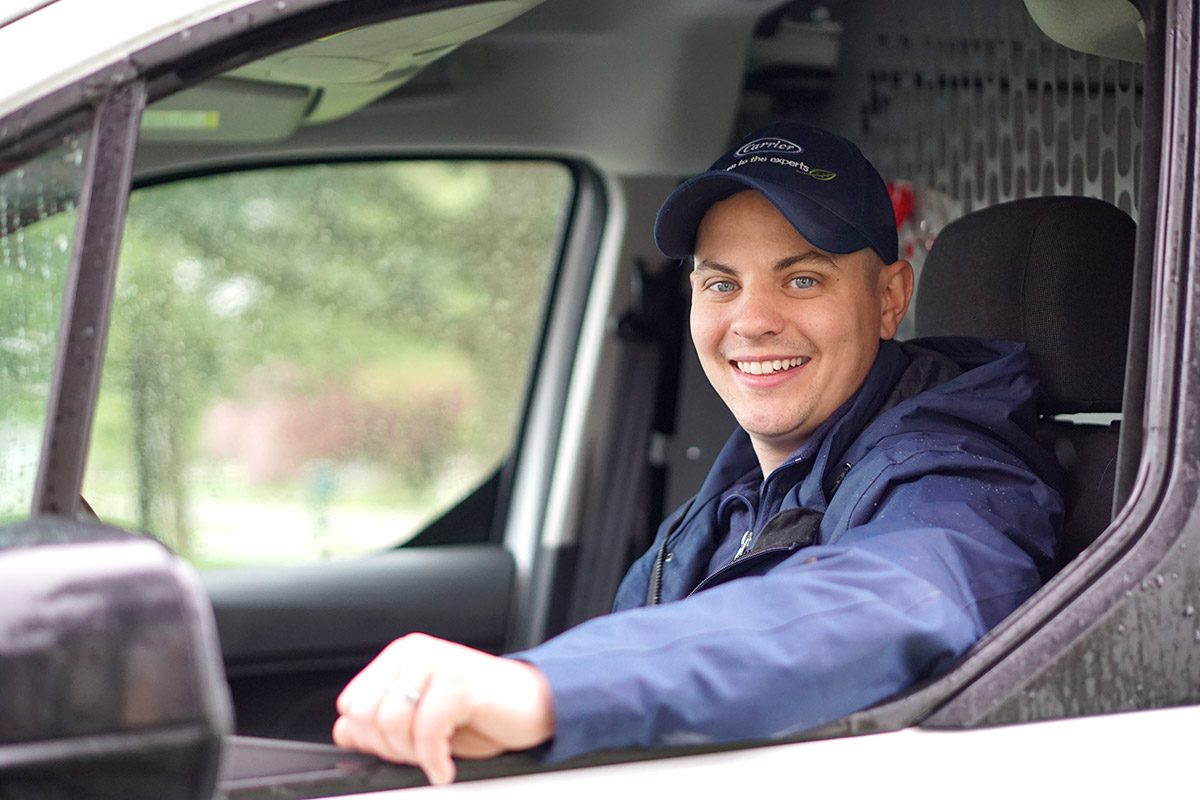 If you're looking for a home heating and cooling team you can trust, you need look no further than Greater Dayton Furnace & Air Conditioning — where our mission is your comfort.
Because we are always here and ready when you need us, all you have to do is give us a call. Trust us, we've seen it all. No job is too big or too small. Our home heating and cooling specialists have the low prices you want, the high-quality HVAC services you need and the superior home comfort you deserve.
We are fully insured, NATE-certified, and we have a long proven track-record of superior customer care. On top of that, we always guarantee customer satisfaction and stand behind every job we do. We offer homeowners in the Dayton, Montgomery and Cuyahoga County areas 24-hour emergency HVAC services 365 days a year, including weekends and holidays. We sell, install, service and repair all the major brands of home heating and cooling equipment (heat pumps, furnaces, heating systems and air conditioners) with the latest cutting-edge HVAC technology. When you call us out to your Southwestern Ohio area home to work on your heater or A/C or install a new HVAC system, you are treated with the utmost professionalism, the utmost care and friendliness by a tried-and-tested employee of our family company who's state-certified and who we have vetted, drug tested, and screened above and beyond the state's requirements. The reason we screen our employees like this, and train them further in house, is because we want to make sure we are sending you the absolute best the local HVAC industry has to offer.
And we don't stop there. Because home comfort is our calling, we want you to live in comfort all year long. So pick up that phone. With us, comfort is always a fast and easy phone call away.
Call us today at (937) 412-2939 or click here to schedule an affordable HVAC service today.
HVAC FINANCING
Buy Today, Pay Over Time with HVAC Financing
Are you trying to replace a furnace, A/C unit, or residential HVAC system and need help with home comfort system finance options or credit options to cover the cost of installation, HVAC replacement or repairs? See our amazing HVAC finance programs and credit options we have available below! We've partnered up with several financial institutions to help our customers keep their homes comfortable year-round.
With our credit options, you can enjoy optimal comfort in your home now by making affordable monthly payments, regular installments, until the equipment is paid off over time. By utilizing a multitude of lenders and financial institutions, our HVAC finance options here are second to none.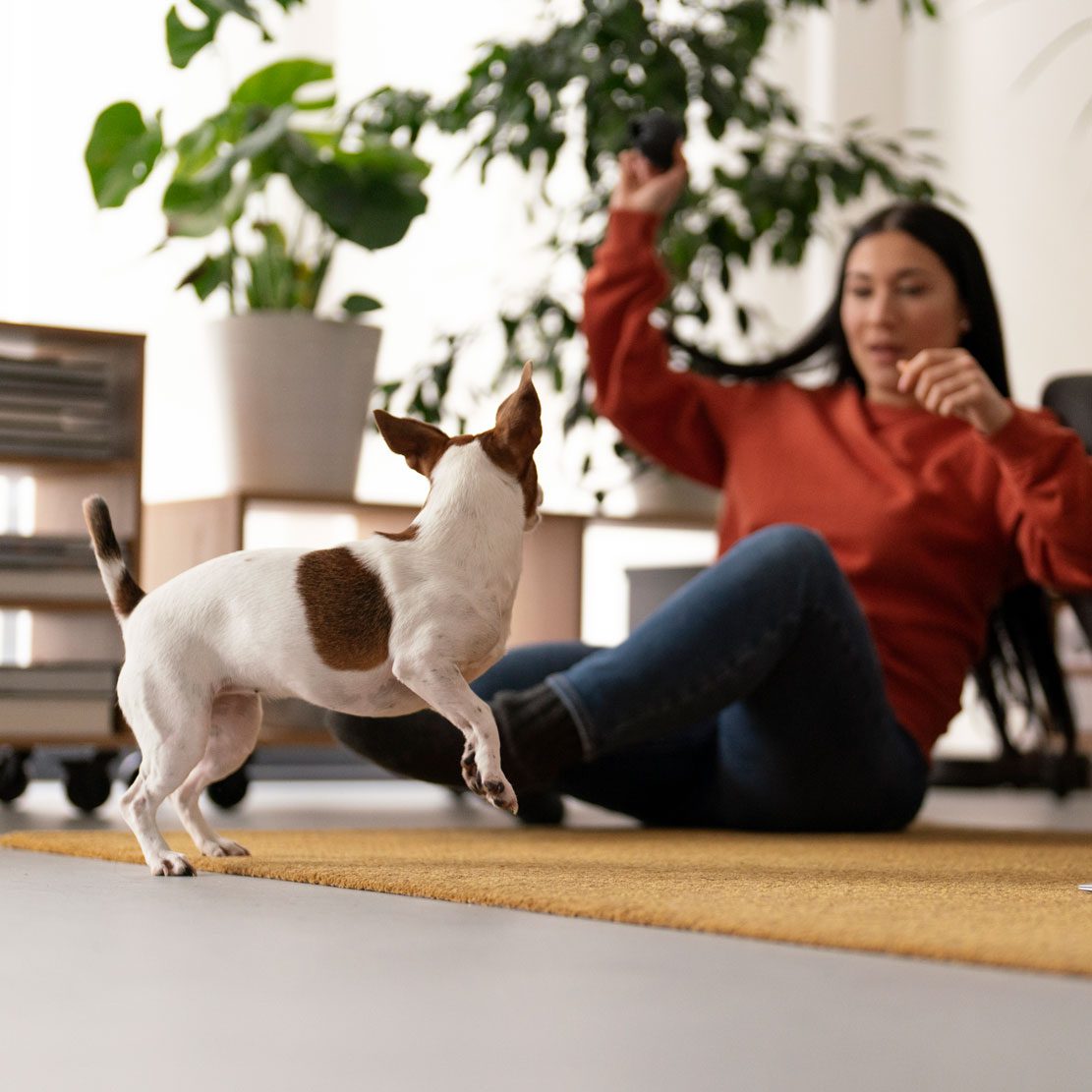 Common Dehumidifier Questions & Answers
Is there a dehumidifier that takes care of an entire home?
In order for a dehumidifier to work for an entire house in an effective way for years to come, it needs to be a whole-house dehumidifier and it needs to be installed by an HVAC expert. At Greater Dayton Furnace & Air Conditioning we sell and install dehumidification systems that are able to work for large homes and we have smaller units for smaller homes with a wide range of options and special discounts we are more than happy to discuss when you call.  
How long is a whole-house dehumidifier operational?
If maintained properly, most whole-home dehumidifiers are good for anywhere from 5 to 10 years provided they are used properly. To maintain your dehumidifier properly and get the max service lifespan out of it, you should replace its air filters regularly. You also need to clean the condensing coils and exhaust grilles and follow any other suggestions you were given when you purchased it. Dehumidifiers are simple devices that effectively reduce the moisture content of any atmosphere it is placed in. For more information on dehumidification systems, call Greater Dayton Furnace & Air Conditioning today! 
How big does my dehumidifier need to be?
If you are using one unit for your entire house, as we noted above, you need a whole-house dehumidifier. Otherwise, a dehumidifier's capacity is rated by the amount of moisture it removes in a single 24-hour period. Therefore, a 35-pint humidifier is rated to remove 35 pints of moisture or water in a day. You can use a 30-pint dehumidifier (or a dehumidifier between 24- and 39-pint capacity) for rooms that are especially damp and between 500 and 1,500 square feet in size.